Description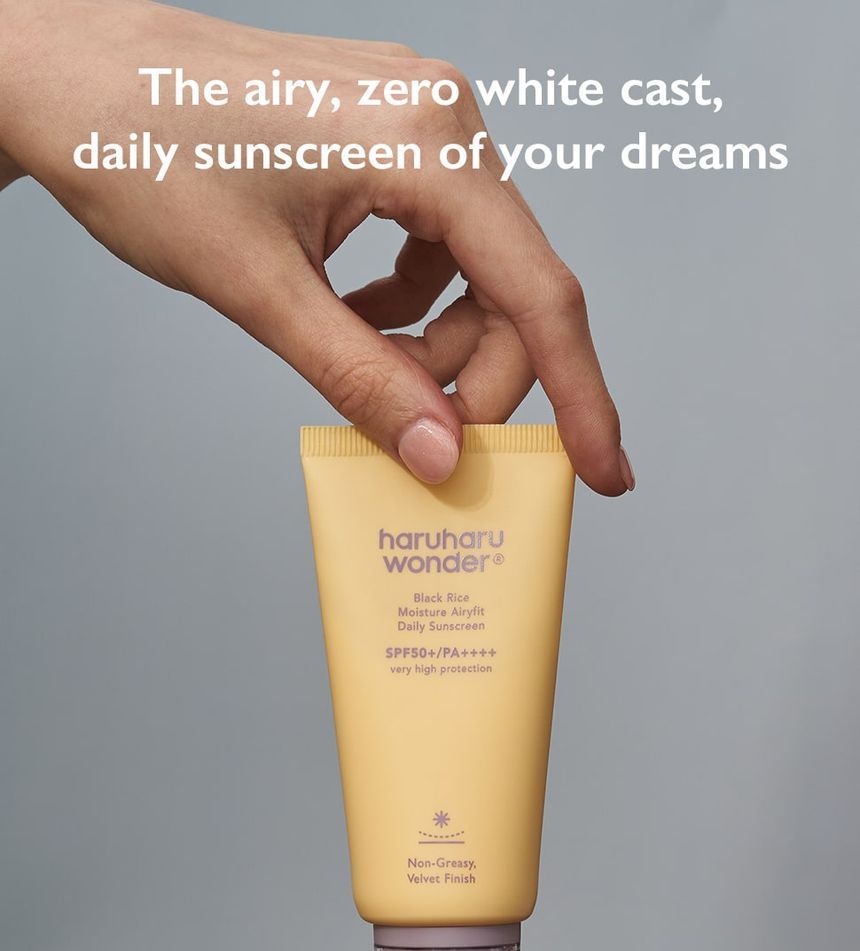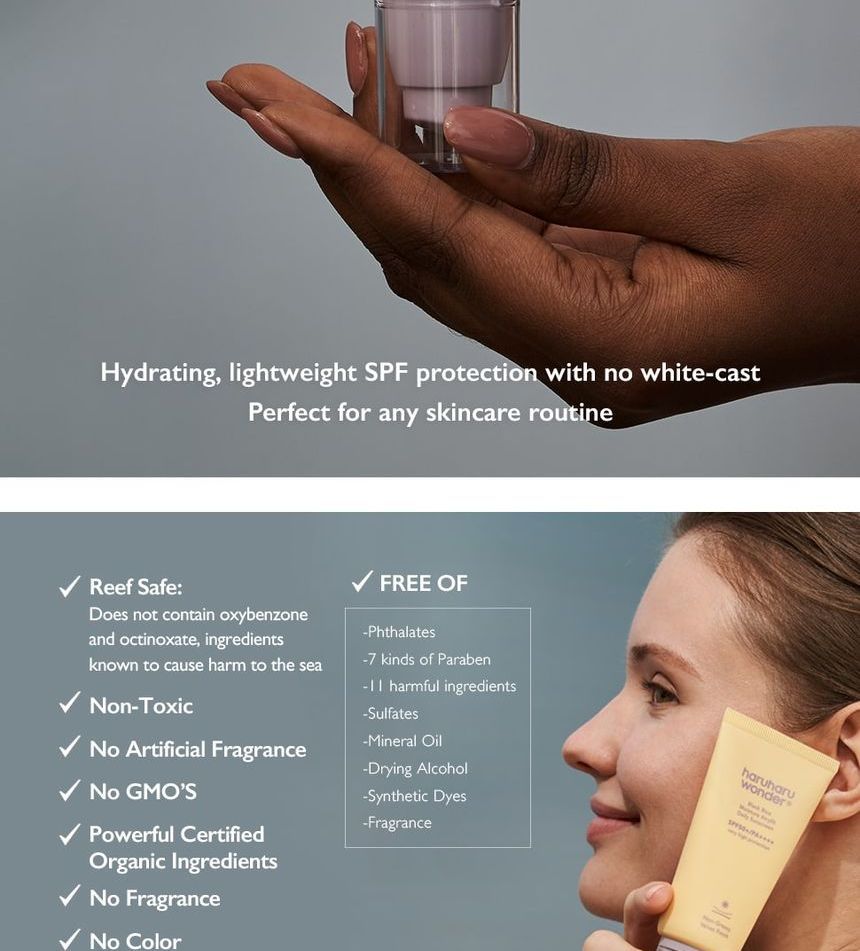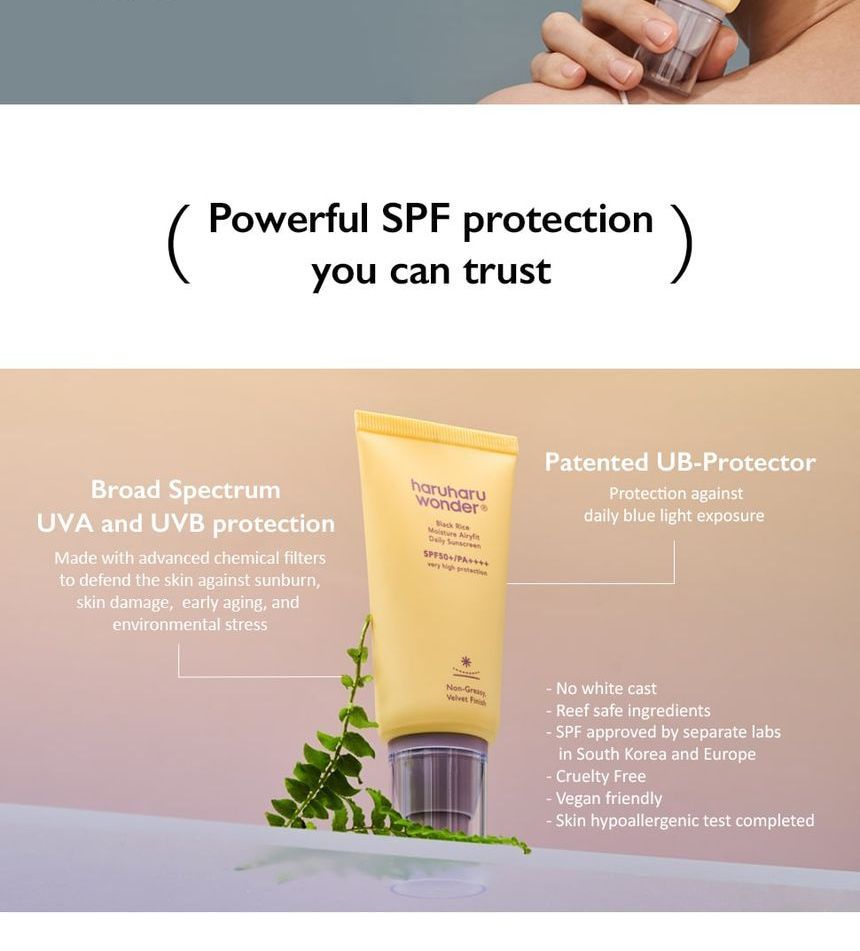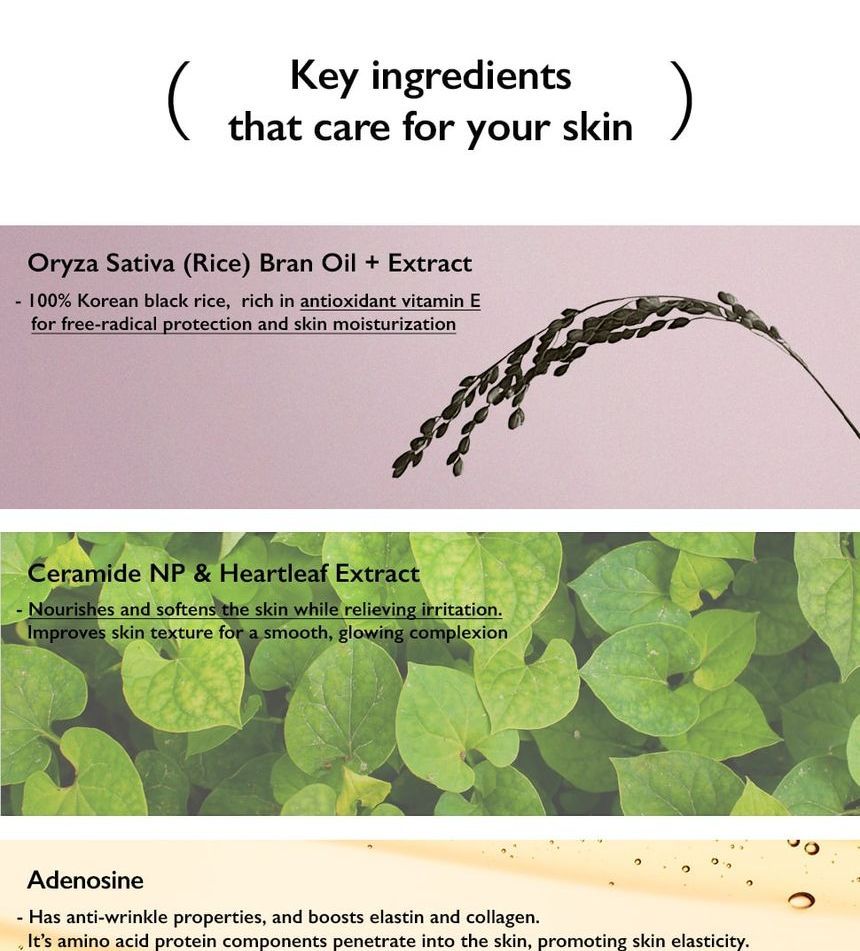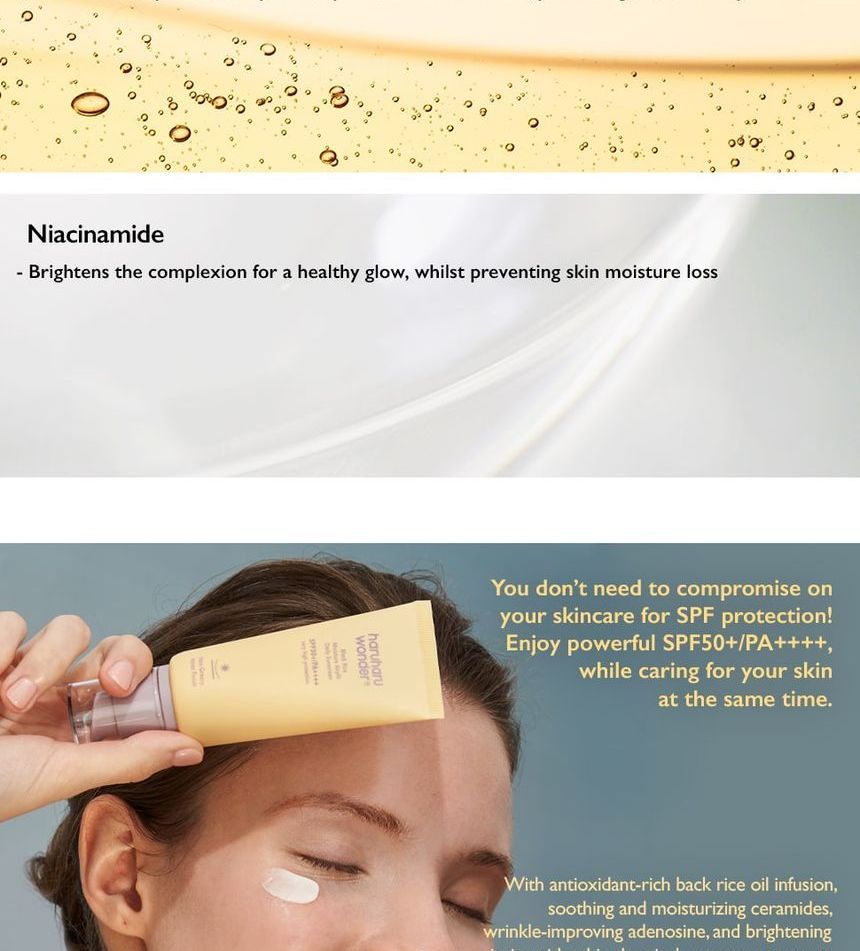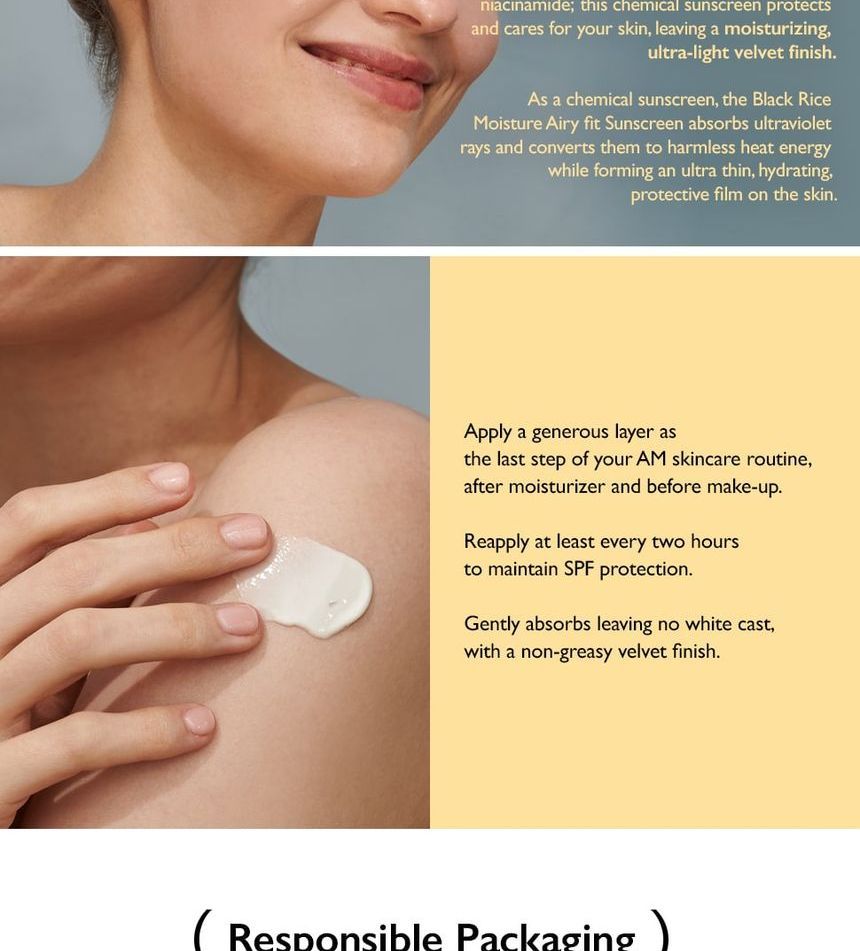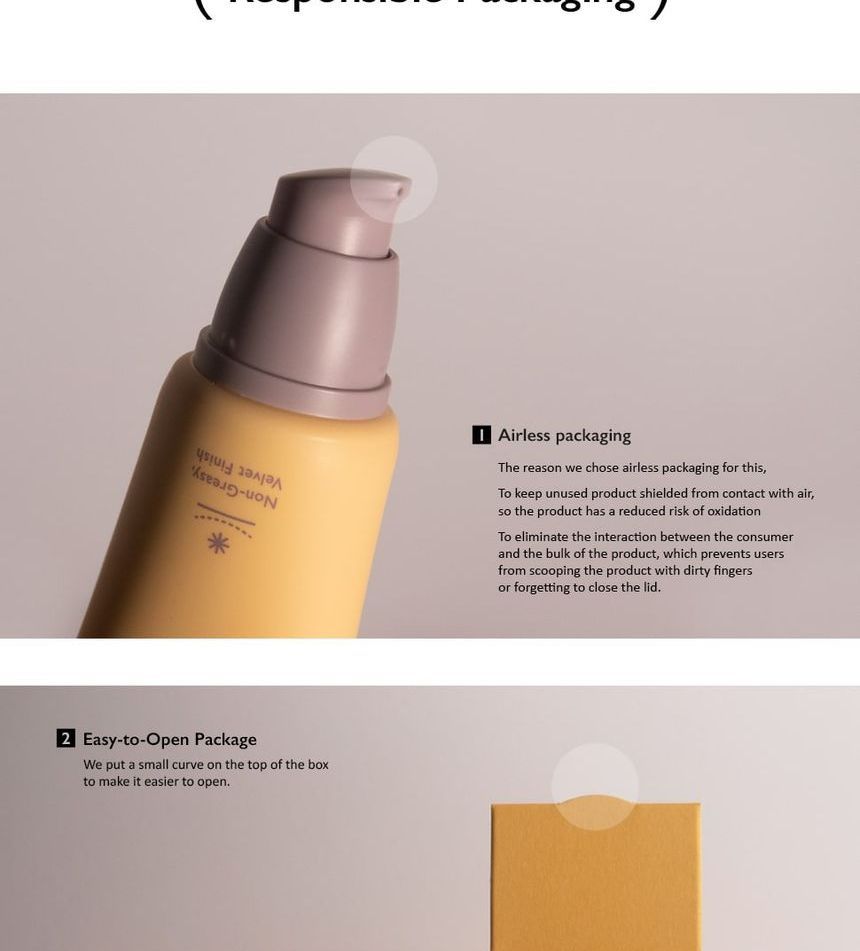 Haruharu Wonder Rice Sunscreen
Benefits:
A lightweight chemical sunscreen that protects your skin from sun damage.
Offers strong UVA and UVB protection benefits with broad spectrum of SPF50+, PA++++ with zero white cast.
Hydrating formula infused with the Haruharu WONDER iconic ingredient black rice oil and extract that moisturizes skin and provide antioxidant benefits.
Enriched with Ceramide NP, Heartleaf Extract, Adenosine, and Niacinamide to provide extra skin-reliefing, pumping, and brightening benefits.
How to use:
Apply a sufficient amount on skin evenly at the last stage of AM skincare.
Airless Packaging to Keep Unused Product Shielded from Contact with Air, so the Product has a Reduced Risk of Oxidation.

Rice Bran Oil Infused with Black Rice that gives Antioxidant Effect and Skin Moisturization. Heartleaf Extract for Nourishment and Skin Soothing, Niacinamide to Improve Skin Tone.

Reef Safe Formula that Does Not Contain Oxybenzone and Octinoxate which are know to cause harm to the see.

Haruharu Standard : Haruharu Aims to Make Product which is Suitable for All Skin Type, even for those with Extra Sensitive Skin. We make products with Vegan Friendly Ingredients, Hypoallergenic Formula, Cruelty Free, Free from 7 types of Paraben
Airless Packaging to Keep Unused Product Shielded from Contact with Air, so the Product has a Reduced Risk of Oxidation.

Rice Bran Oil Infused with Black Rice that gives Antioxidant Effect and Skin Moisturization. Heartleaf Extract for Nourishment and Skin Soothing, Niacinamide to Improve Skin Tone.

Reef Safe Formula that Does Not Contain Oxybenzone and Octinoxate which are know to cause harm to the see. see.

Haruharu Standard : Haruhata Aims to Make Product which is Suitable for All Skin Type, even for those with Extra Sensitive Skin. We make products with Vegan Friendly Ingredients, Hypoallergenic Formula, Cruelty Free, Free from 7 types of Paraben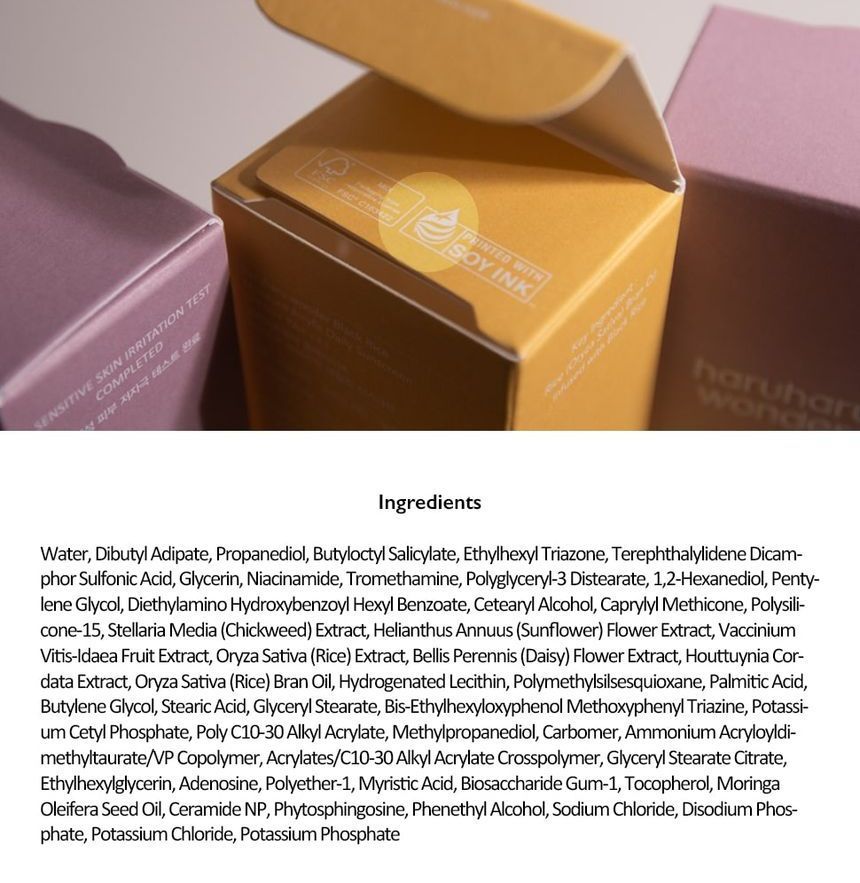 Airless Packaging to Keep Unused Product Shielded from Contact with Air, so the Product has a Reduced Risk of Oxidation.

Rice Bran Oil Infused with Black Rice that gives Antioxidant Effect and Skin Moisturization. Heartleaf Extract for Nourishment and Skin Soothing, Niacinamide to Improve Skin Tone.

Reef Safe Formula that Does Not Contain Oxybenzone and Octinoxate which are know to cause harm to the see.

Haruharu Standard : Haruharu Aims to Make Product which is Suitable for All Skin Type, even for those with Extra Sensitive Skin. We make products with Vegan Friendly Ingredients, Hypoallergenic Formula, Cruelty Free, Free from 7 types of Paraben Paraben