Description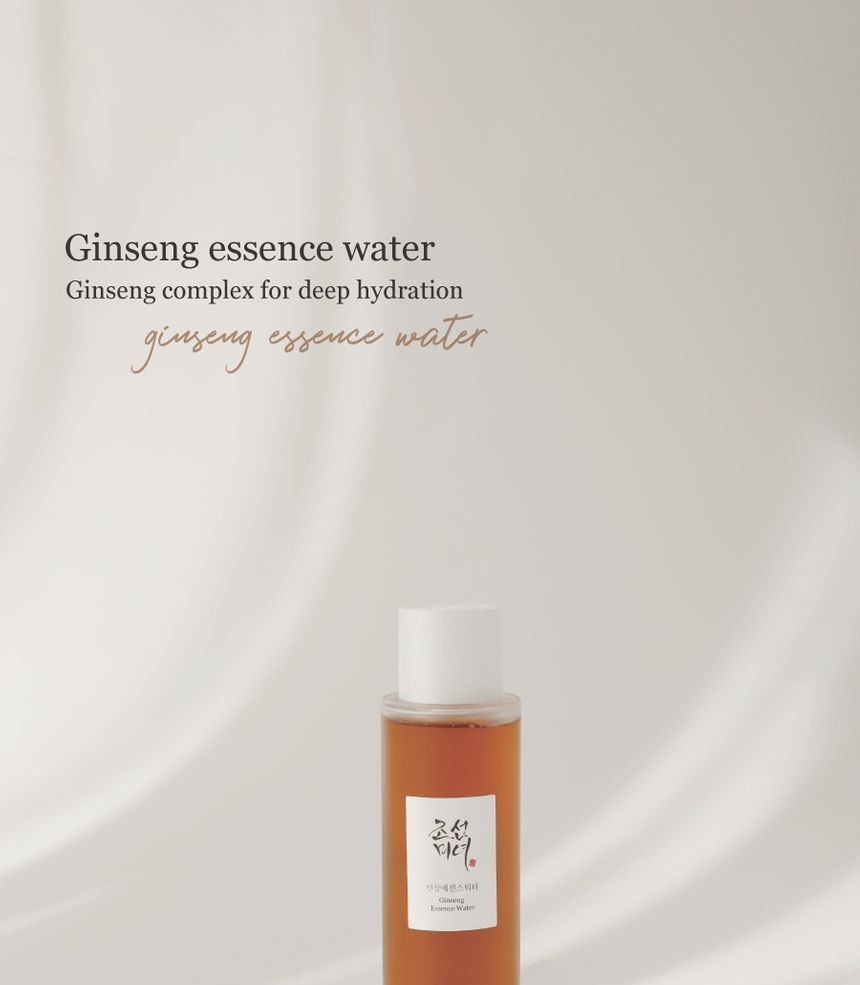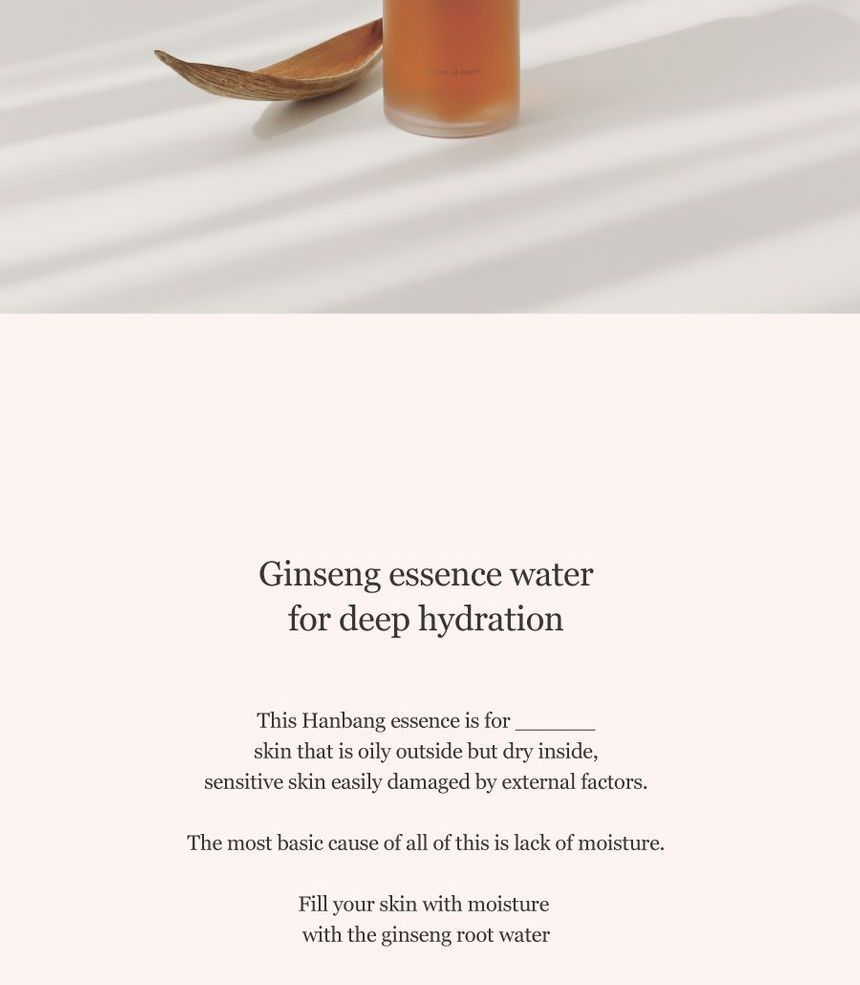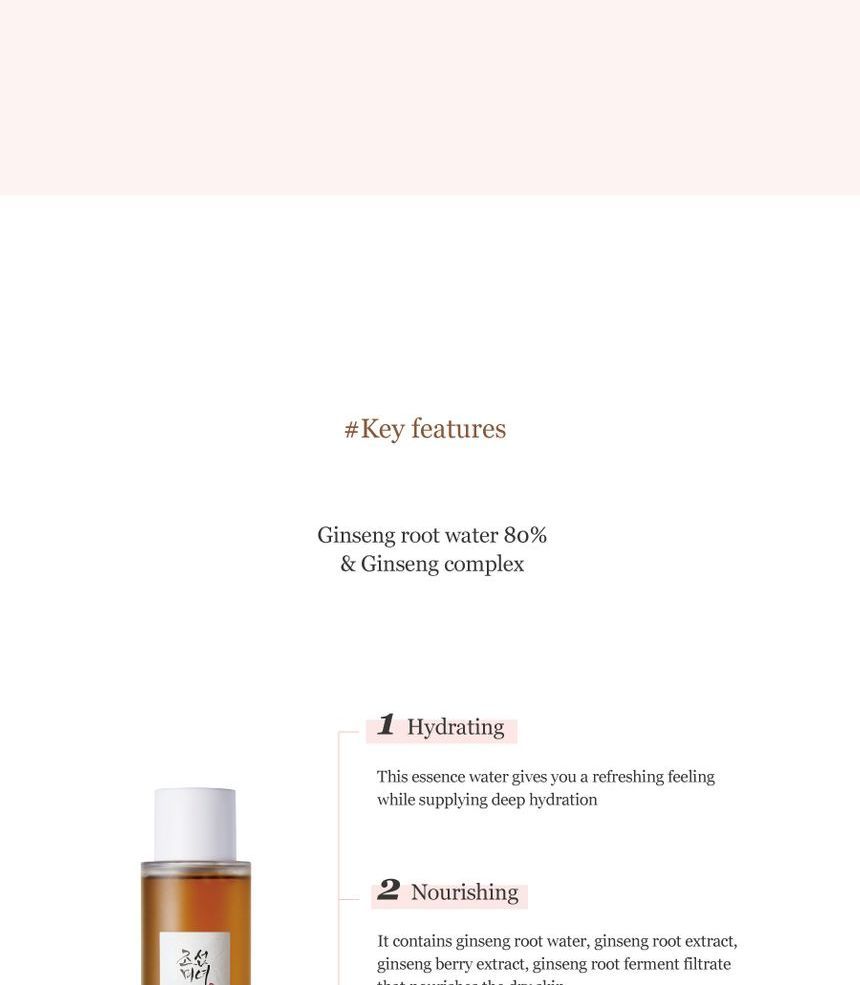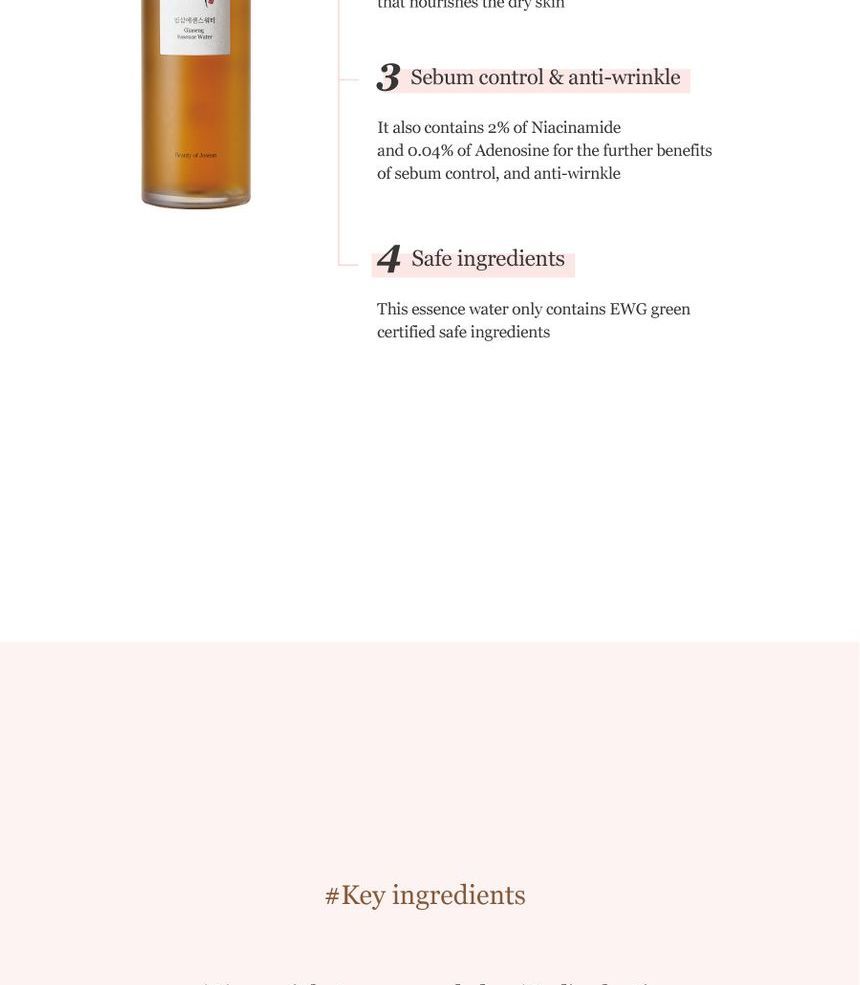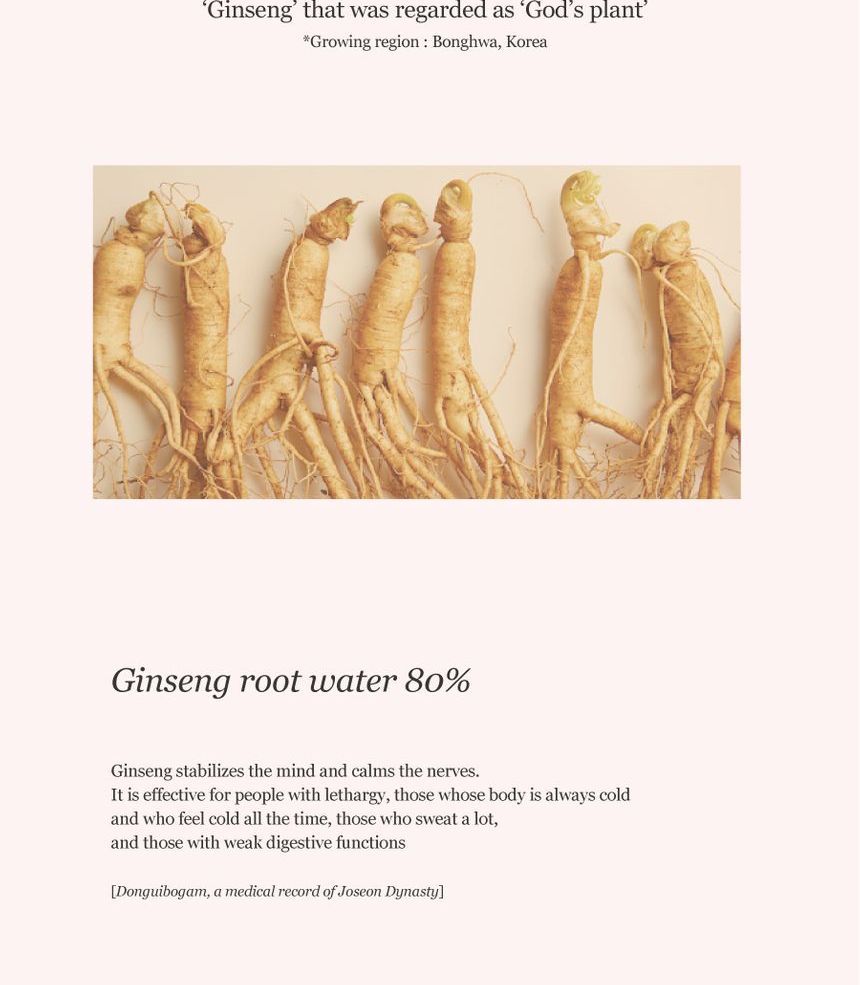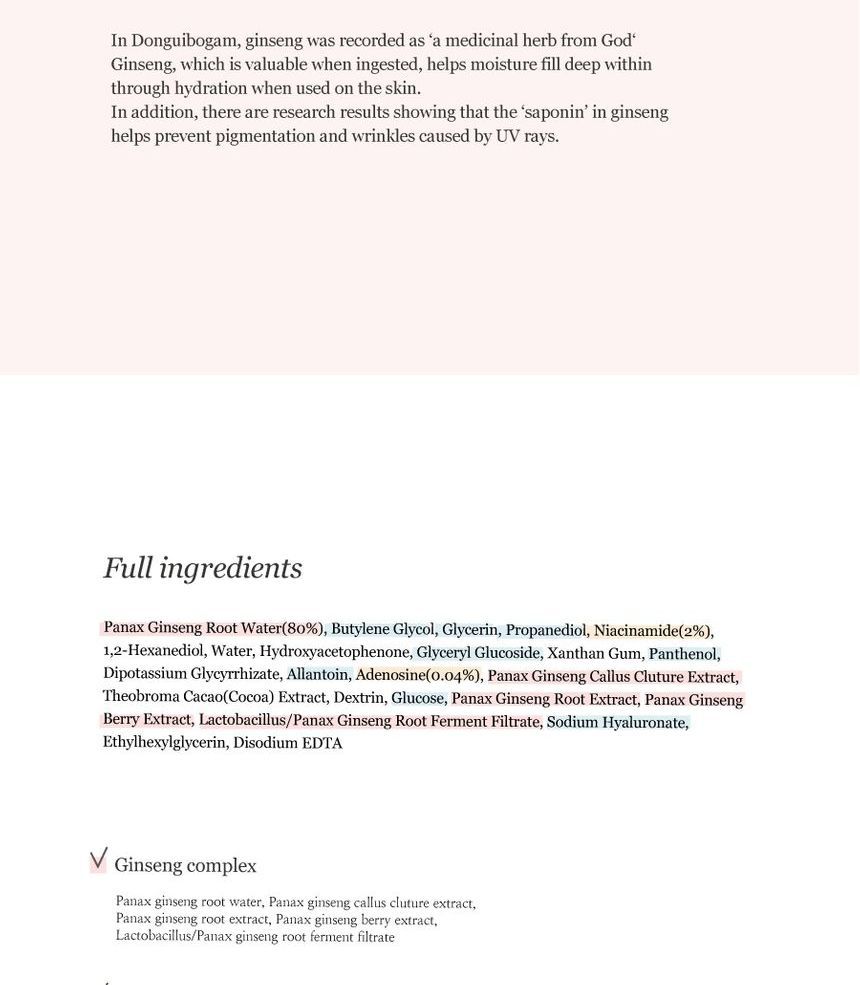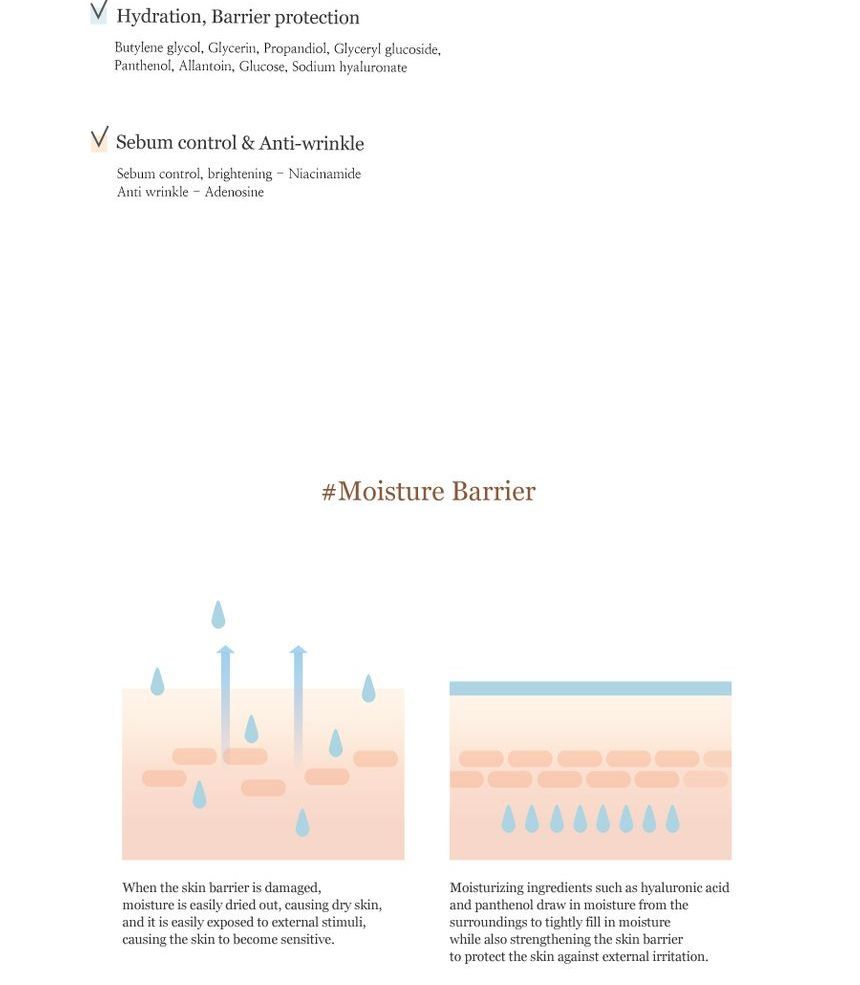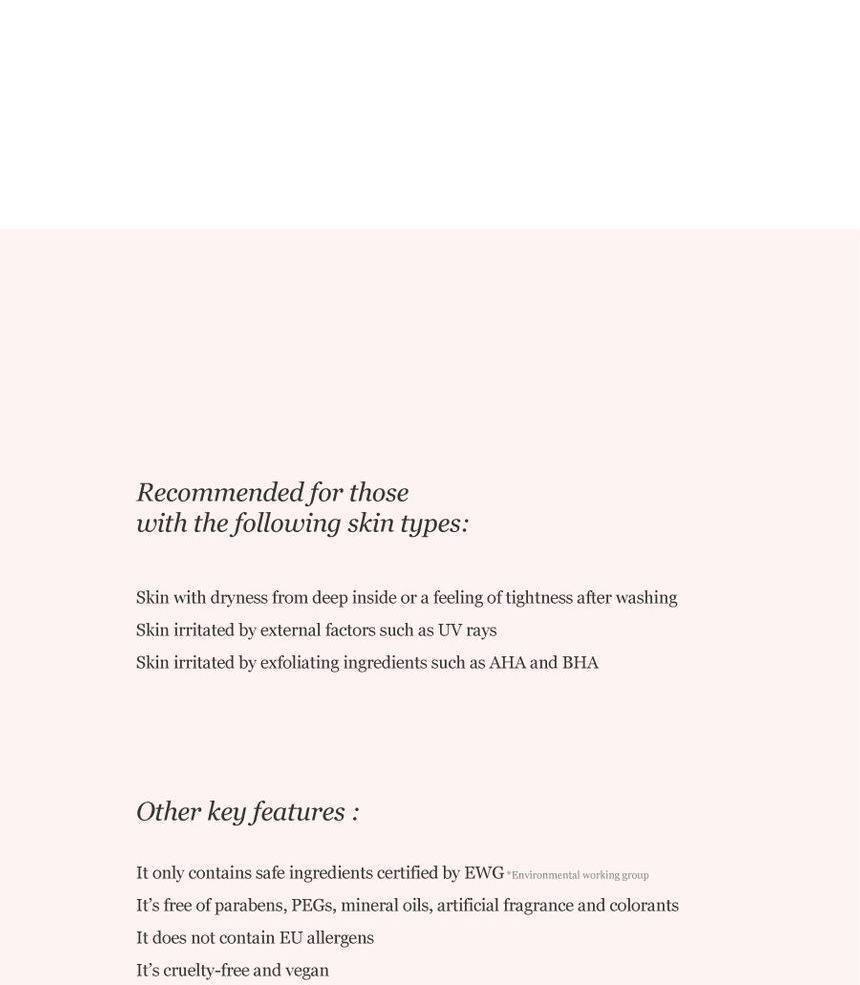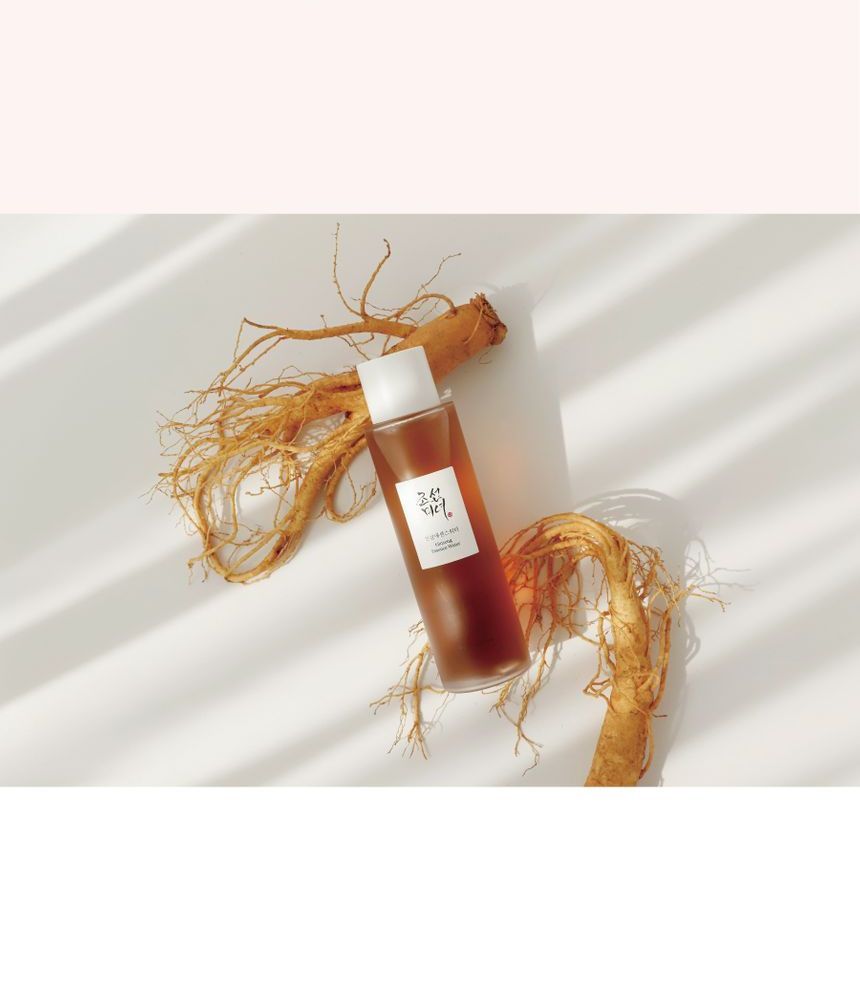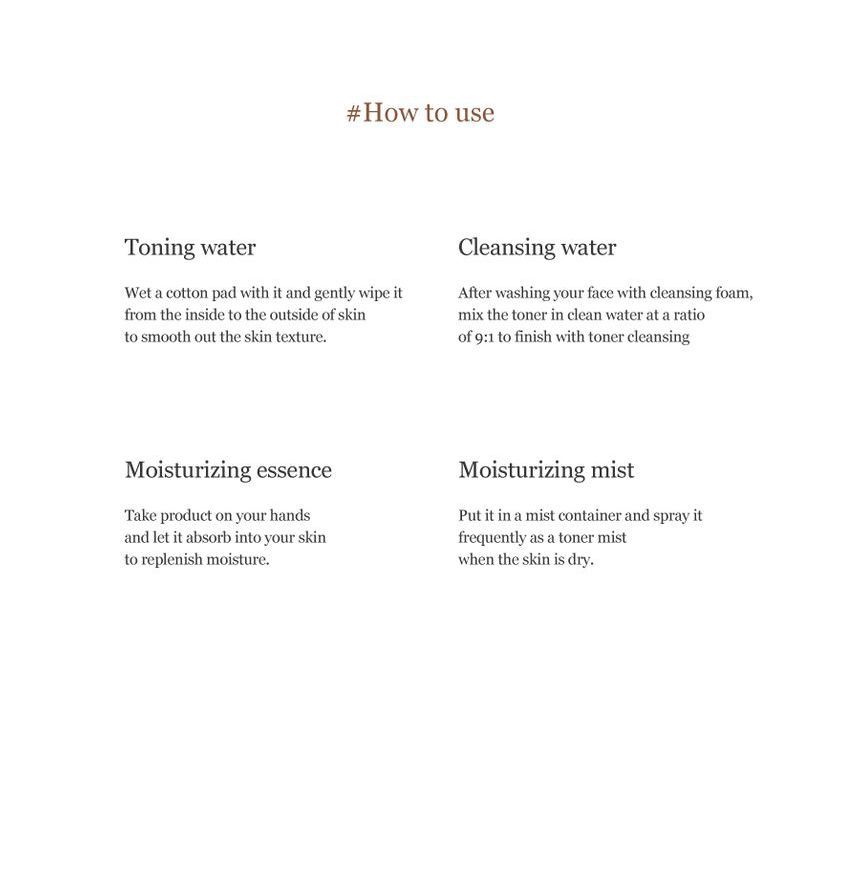 What it is:
A fresh, nourishing toner enriched with Hanbang ingredients (traditional Korean herbal medicine) for smoother and Revitalized skin.
Main advantages:
Moisturising, nourishing
Solution:
Ginseng root water 80%.
+ Niacinamide 2% + Adenosine 0.04%.
+ Ginseng complex.
Application:
After cleaning, pour a few drops into your hands and gently pat on the face.
Important ingredients:
– Ginseng complex: Ginseng Root Water, Ginseng Callus Culture Extract, Ginseng Root Extract, Ginseng Berry Extract, Lactobacillus/Ginseng Root Ferment Filtrate.
– Sebum control, brightening: niacinamide
– Moisturising: Glycerin, allantoin, sodium hyaluronate.
Caution:
1. For external use only.
2. When using this product, avoid contact with the eyes.
3. Keep out of reach of children.
4. If any inconvenience or sensitivity occurs on the product, please discontinue use and consult a doctor.