Description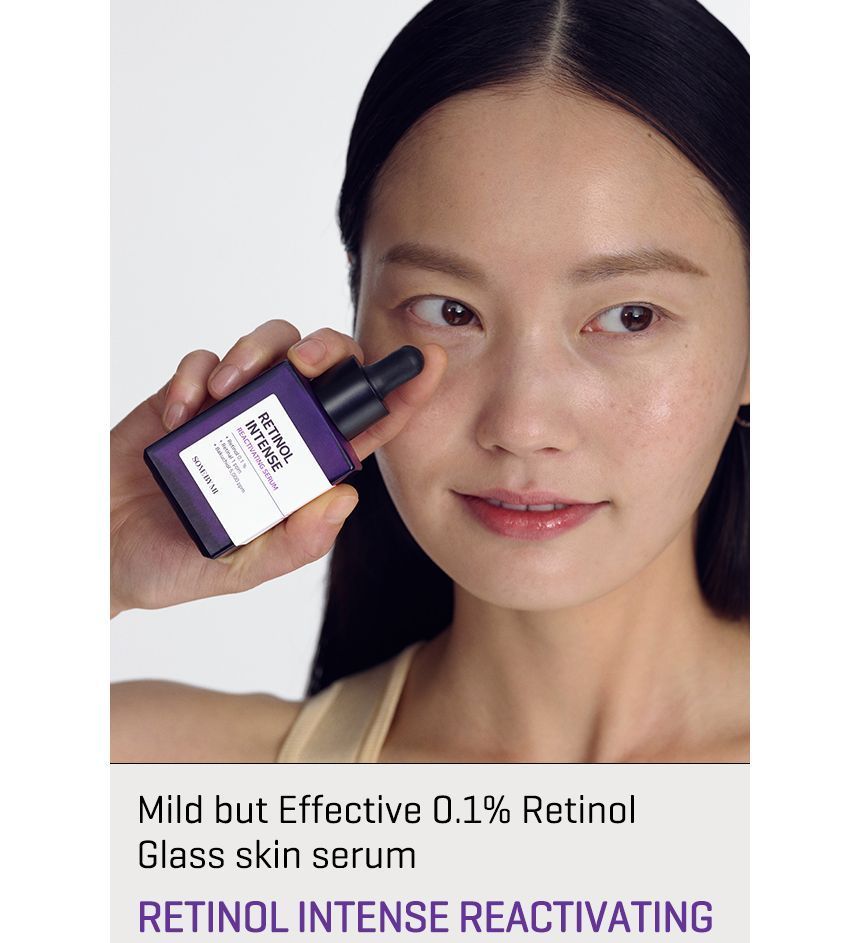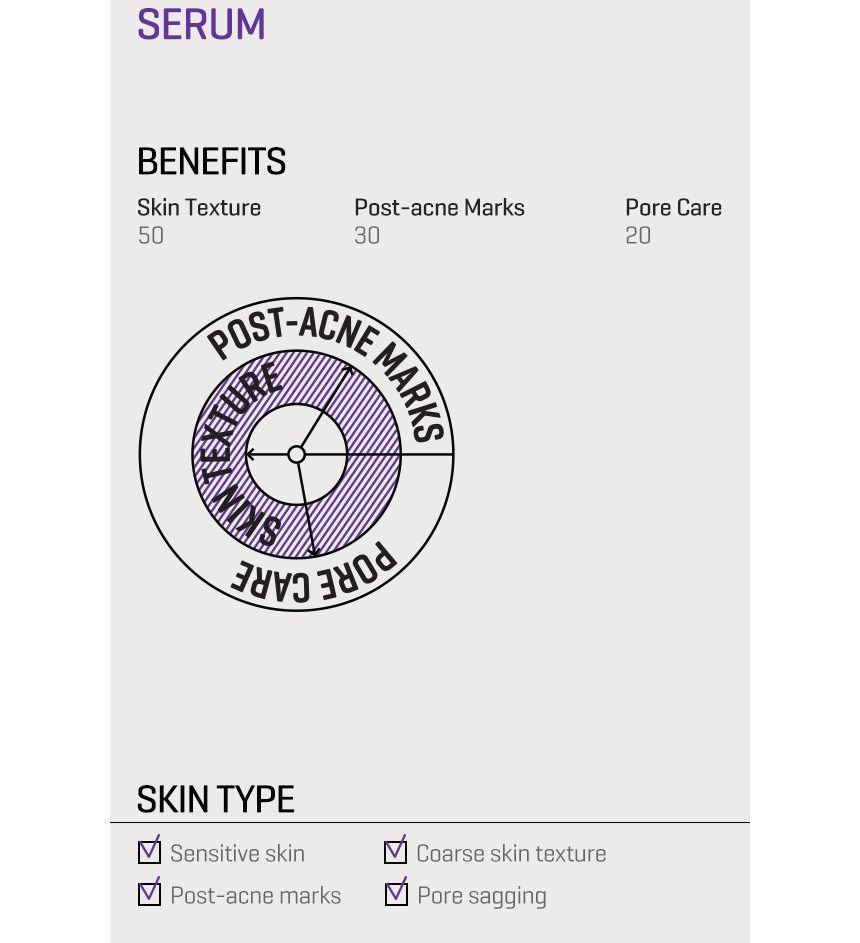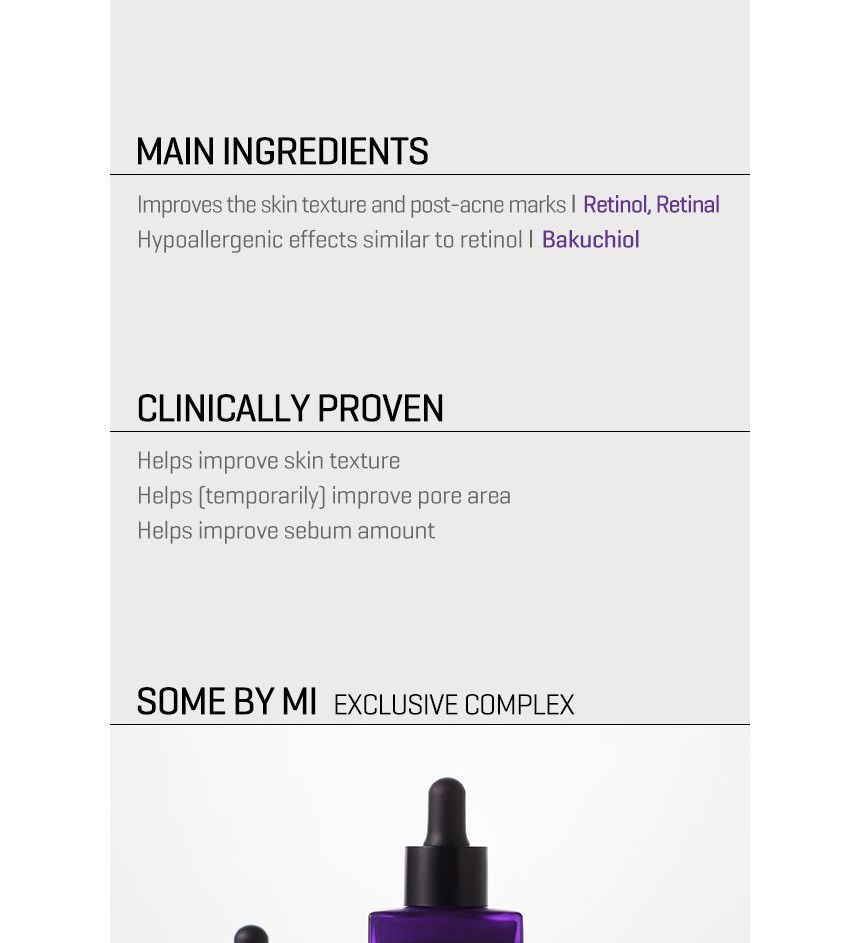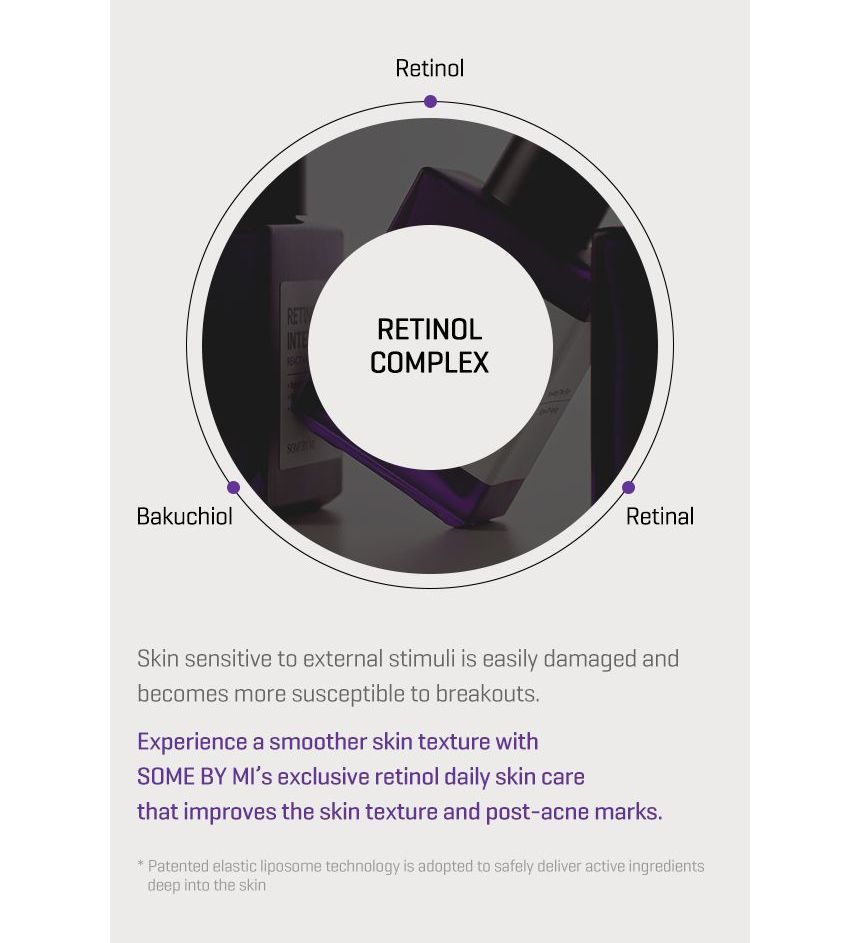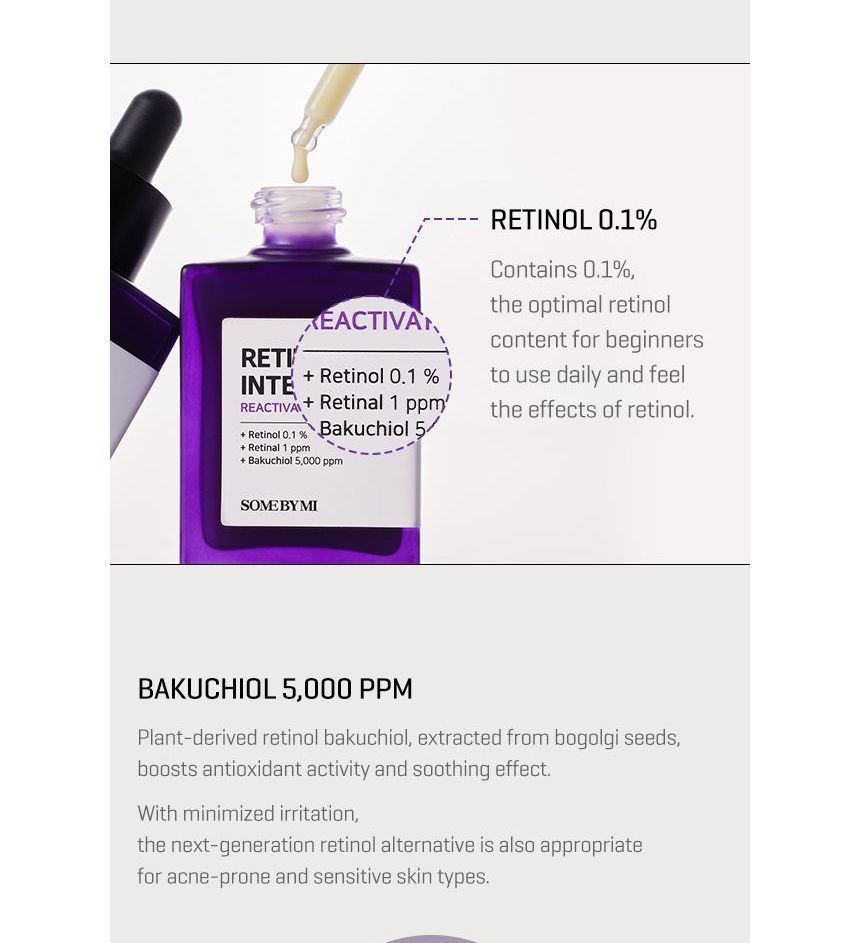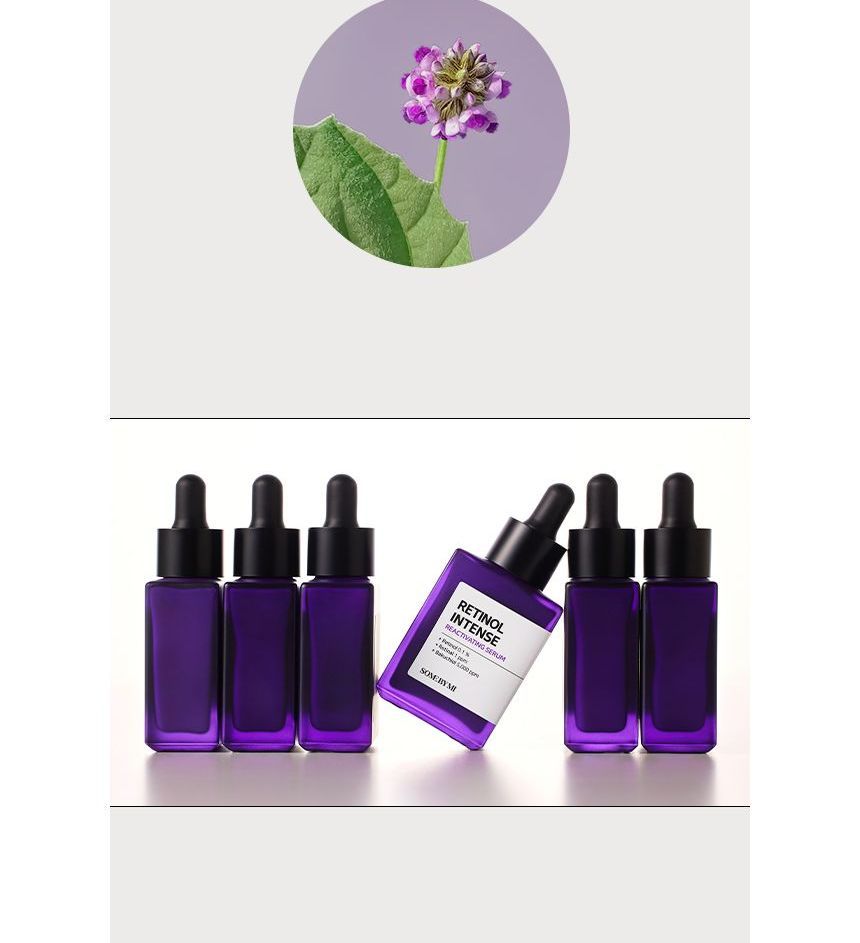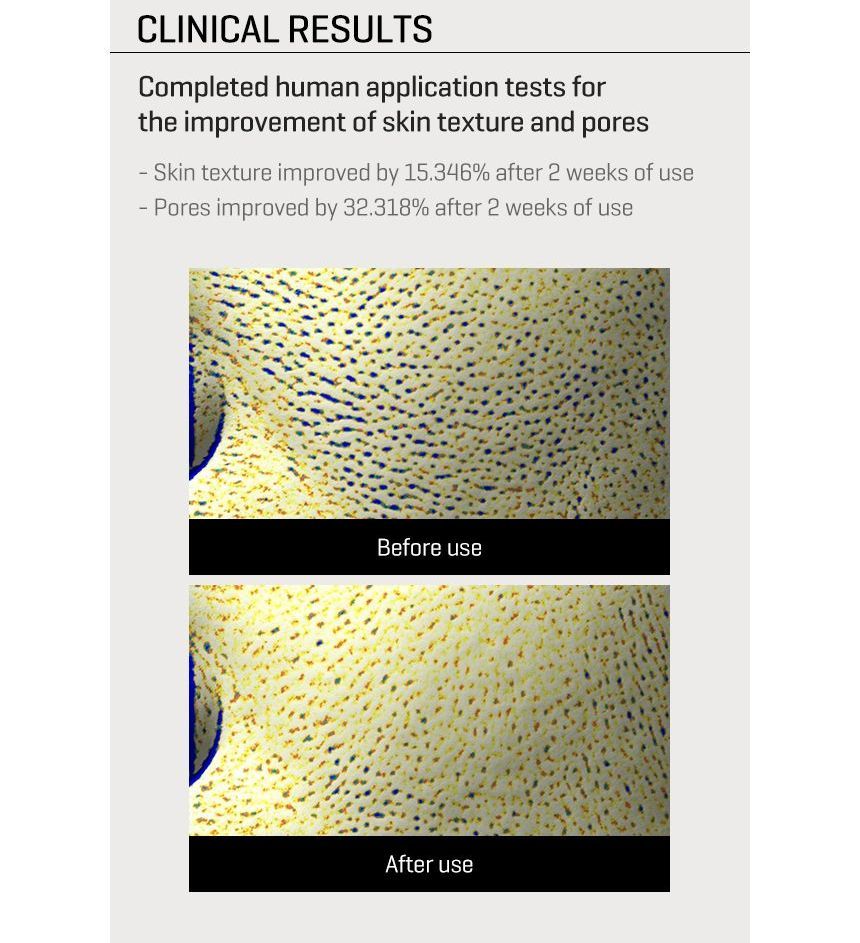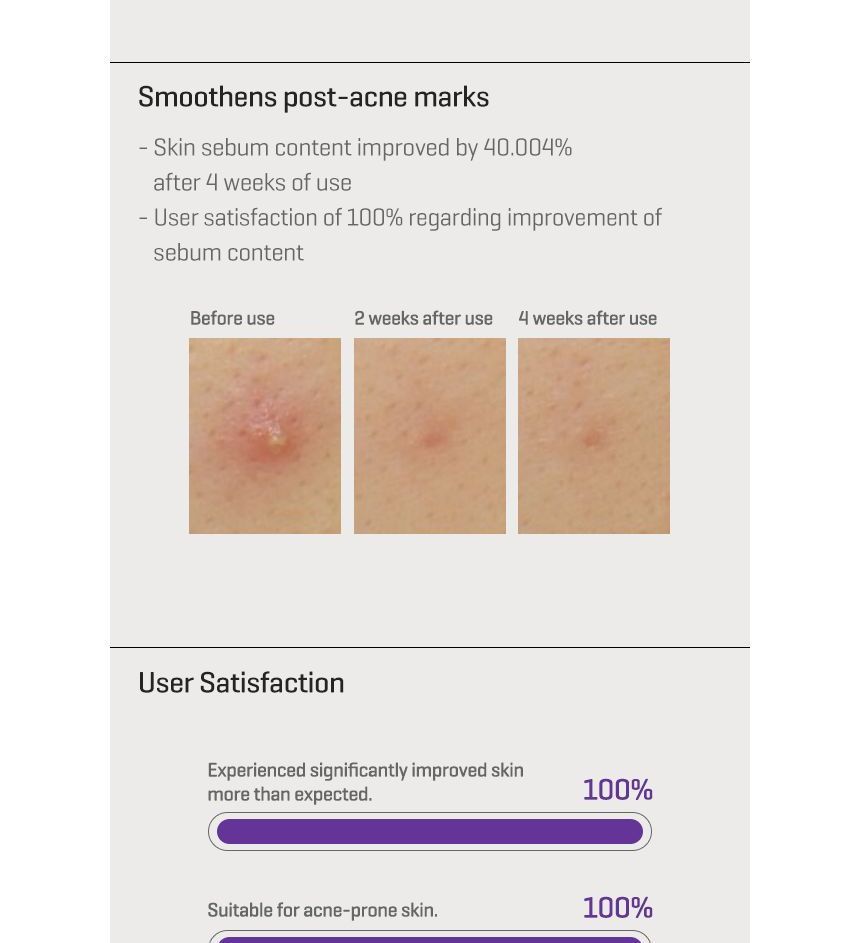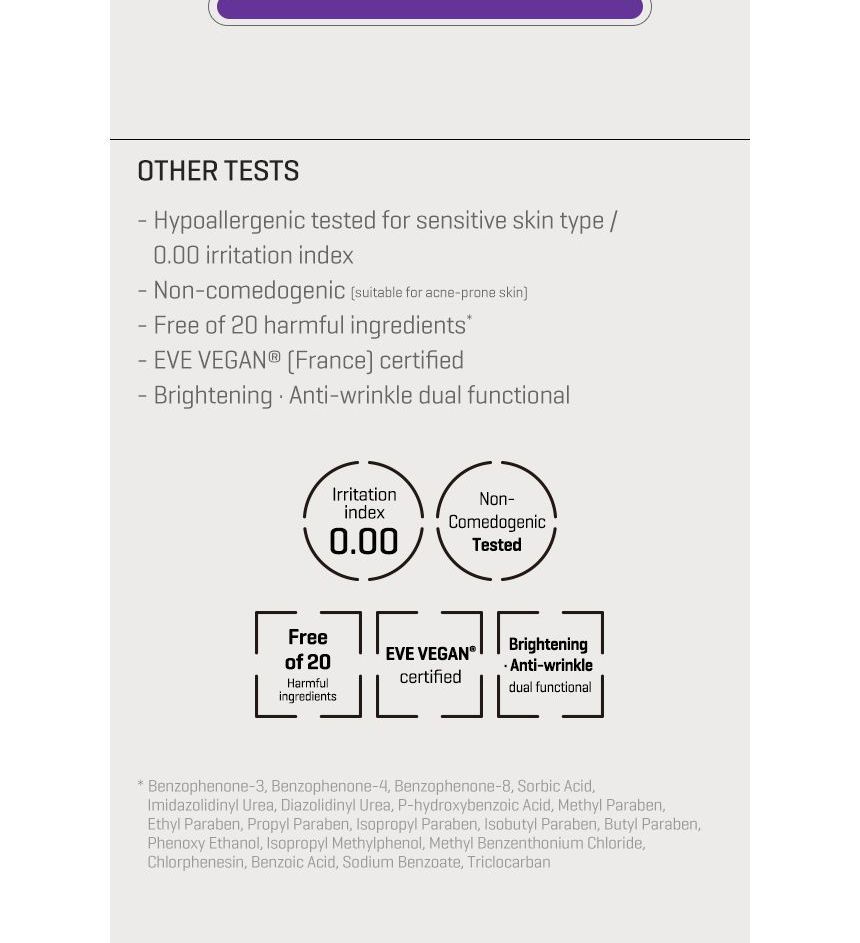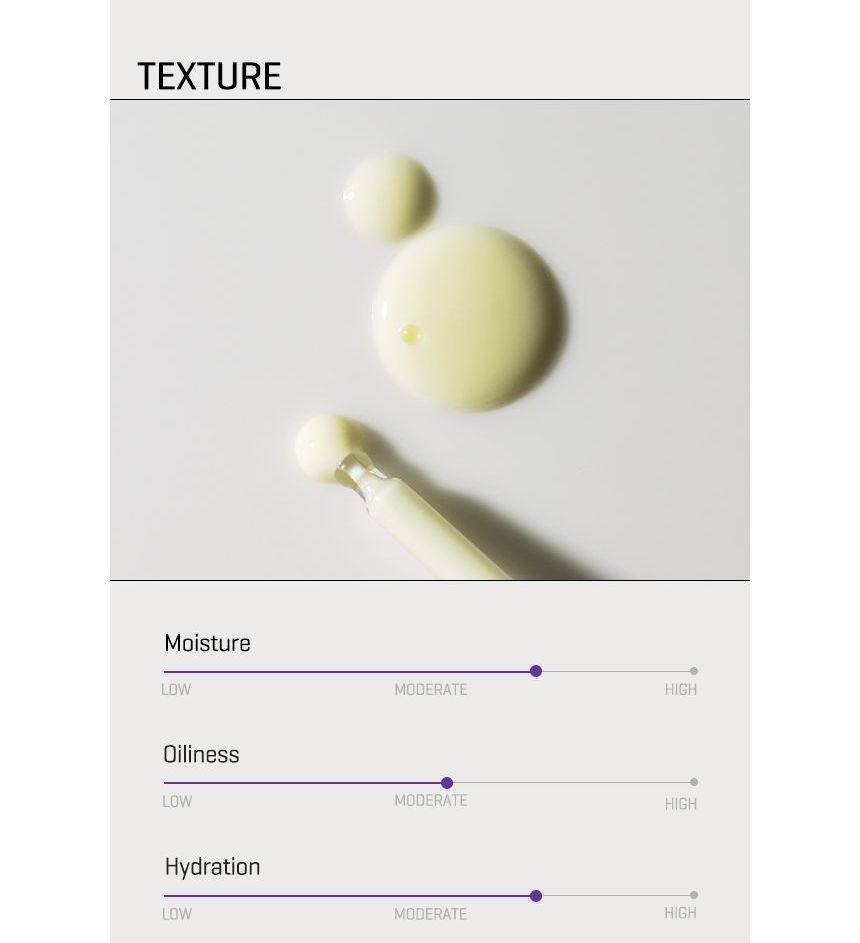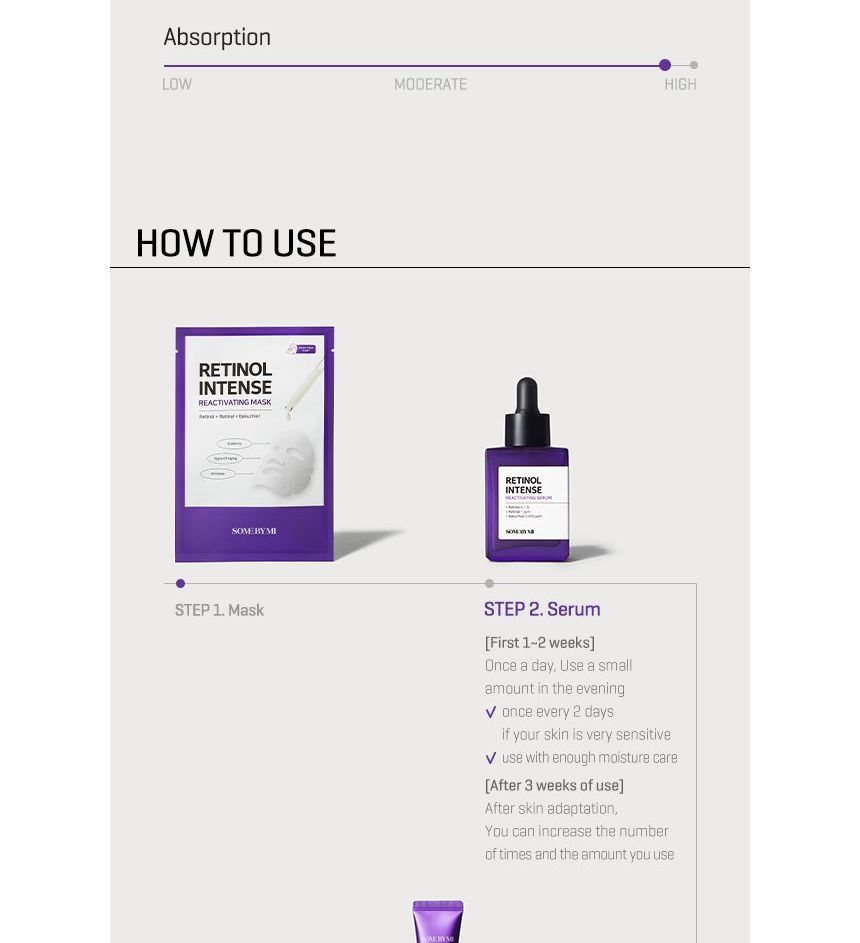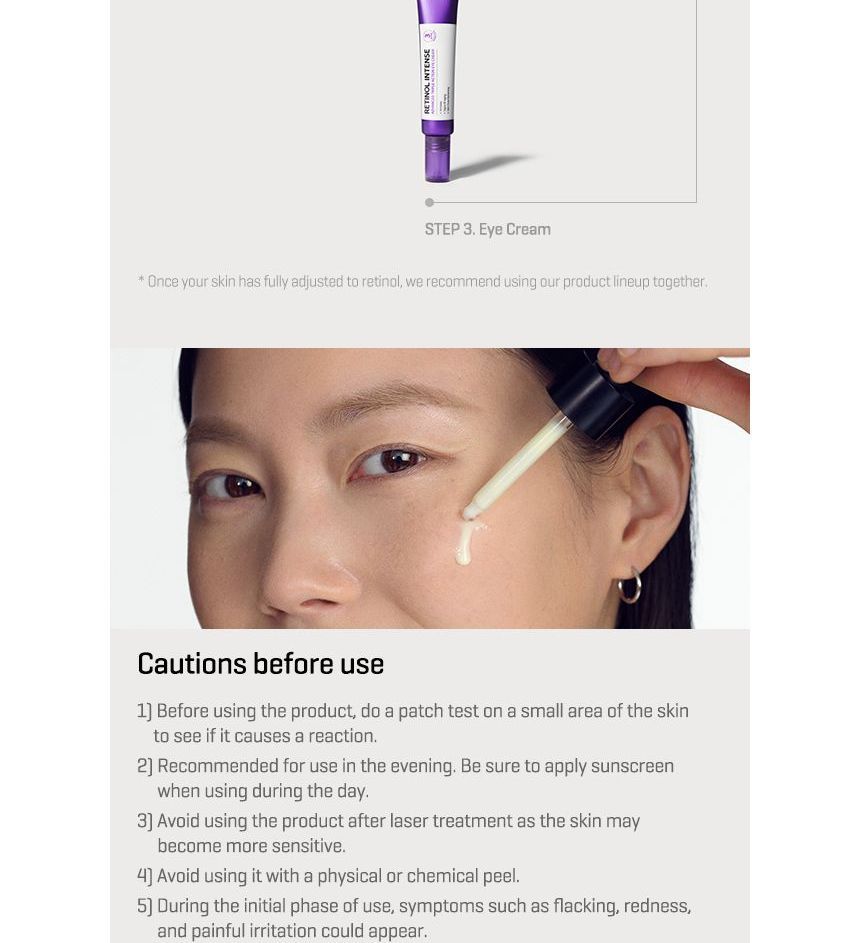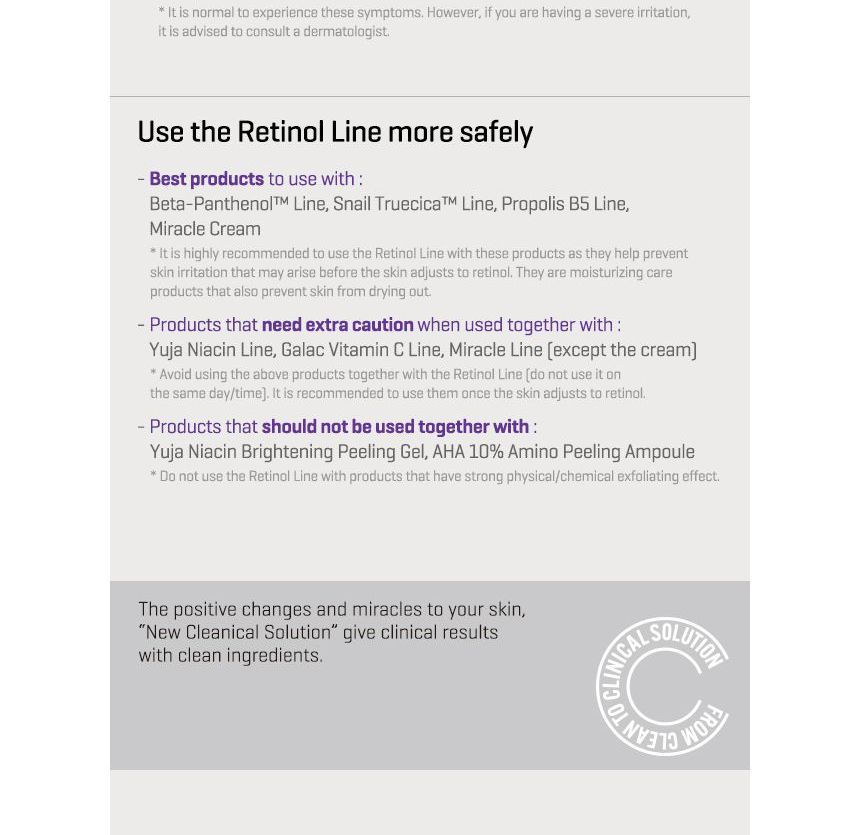 This serum helps reduce signs of aging with its mild formula for sensitive skin.

Contains retinol, retinal and bakuchiol to help boost skin elasticity with low irritation.

Utilize patented technology of Elastic-Liposome to deliver active ingredients into the deep skin layer.

Gives a non-sticky and moisturizing finish.

Completed skin irritation testing and passed the vegan test.
How to use:
1. After washing the face, apply a moderate amount of the serum and gently spread it on the face.
2. In the first 2 weeks, use a small amount of it once a day, and then increase the amount and frequency of using it after skin adaption.
SOME BY MI : SOME BY MI is a compound word of 'SOMETHING' and 'BY A MIRACLE'. Our brand mission is to make products that stick to the essentials of cosmetics, with safe and clean ingredients with proven efficacy. Through our Skincare products, we hope to bring some positive changes and 'MIRACLES' to your skin

RETINOL SERUM : The Retinol Serum offers a safe and powerful skin improvement effect with its Re-active technology that is gentle on sensitive skin that has been sensitized by frequent damage. This facial serum contains Retinol 0.1%, Retinal 1ppm, and Bakuchiol 5,000ppm, which promote the synthesis of collagen and elastin in the skin. This daily serum also includes Panthenol, Beta-glucan, Ceramides, and Trucica to help with damaged skin recovery and strengthen the skin barrier

KEY INGREDIENTS : Bakuchiol is a plant-derived ingredient that has been found to have similar benefits to retinol without the potential for irritation or sensitivity. It is known to improve skin texture and pigmentation. And Retinol is a form of Vitamin A that helps to increase cell turnover, stimulate collagen production, and reduce the appearance of fine lines and wrinkles

RETINOL LINE : Re-Activate is the main concept of the Retinol line, which aims to reactivate and boost the skin's vitality. The Retinol line is effective in improving four fast aging signals, slowing down the aging process, and boosting the skin barrier's regeneration speed, resulting in a revitalized and rejuvenated skin