Description
Description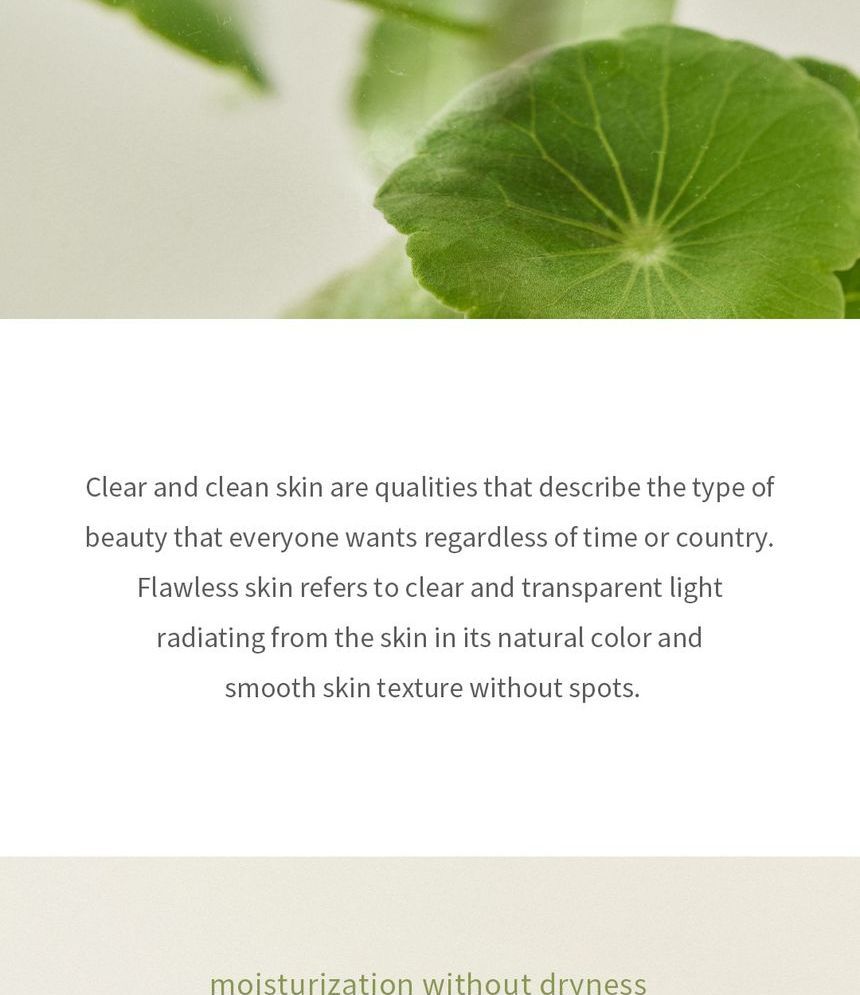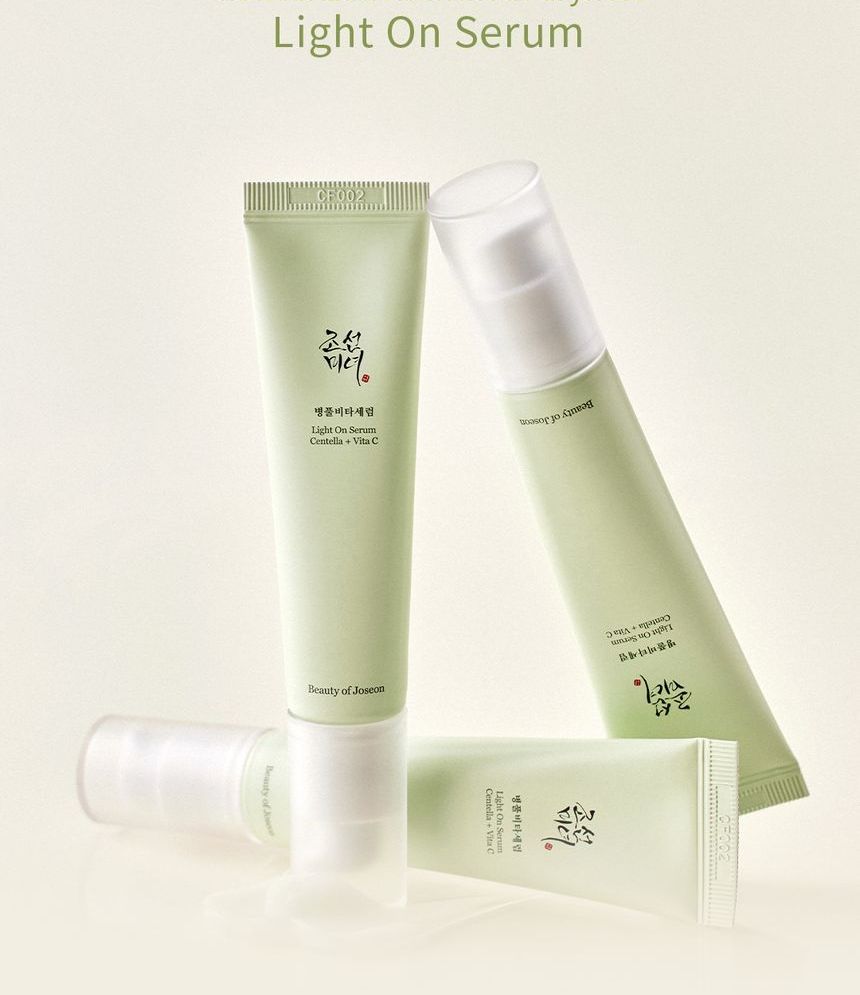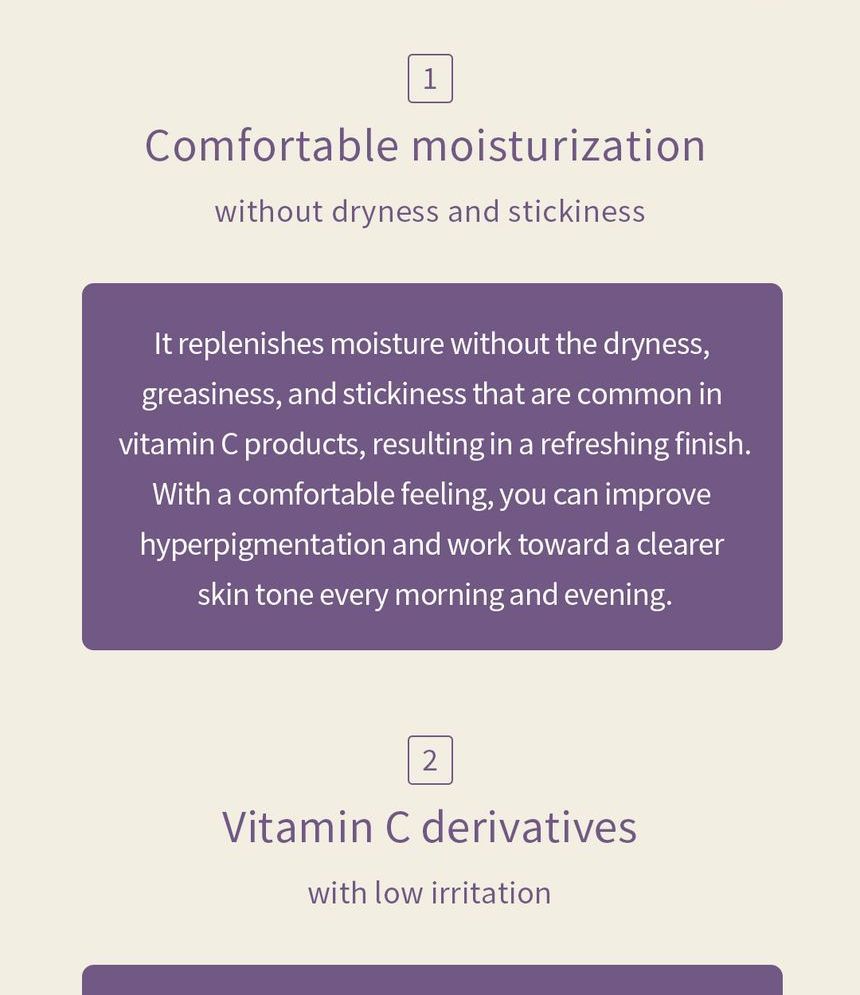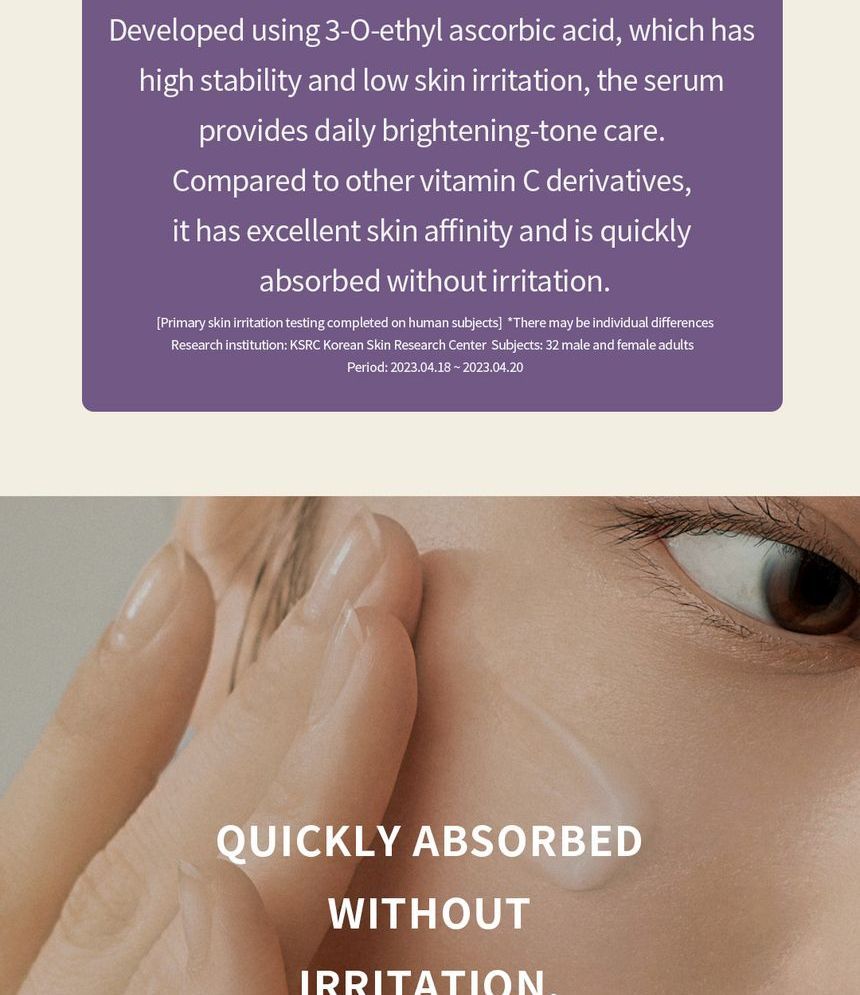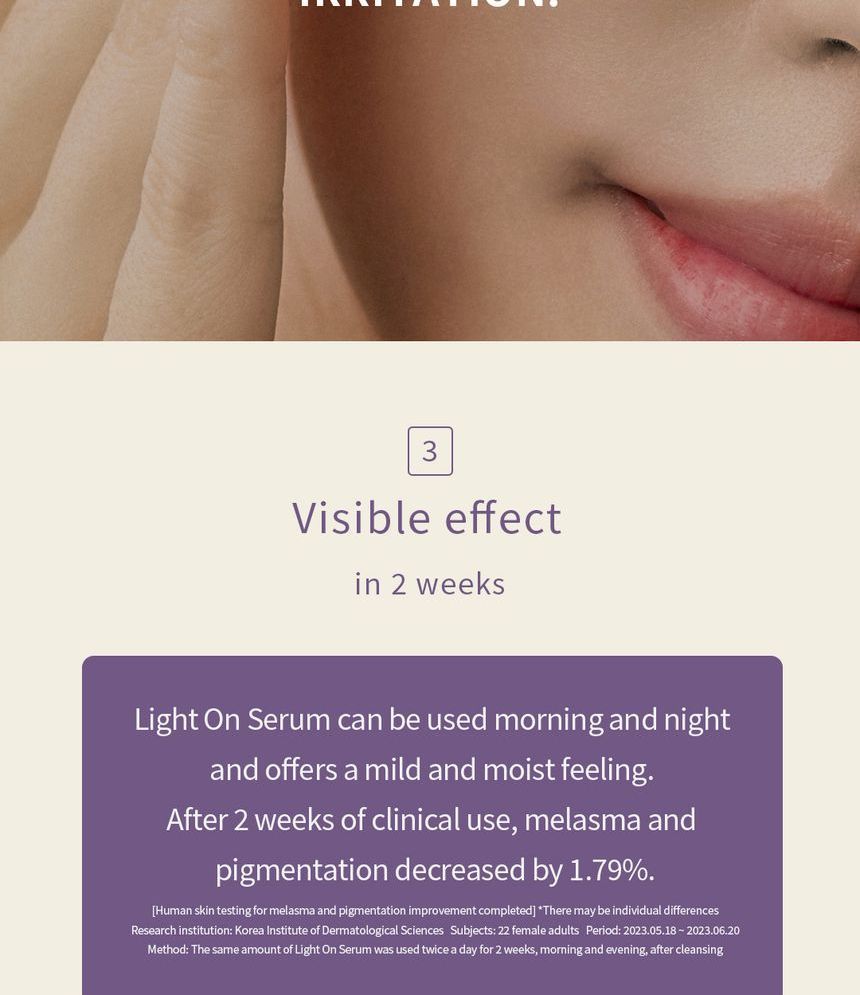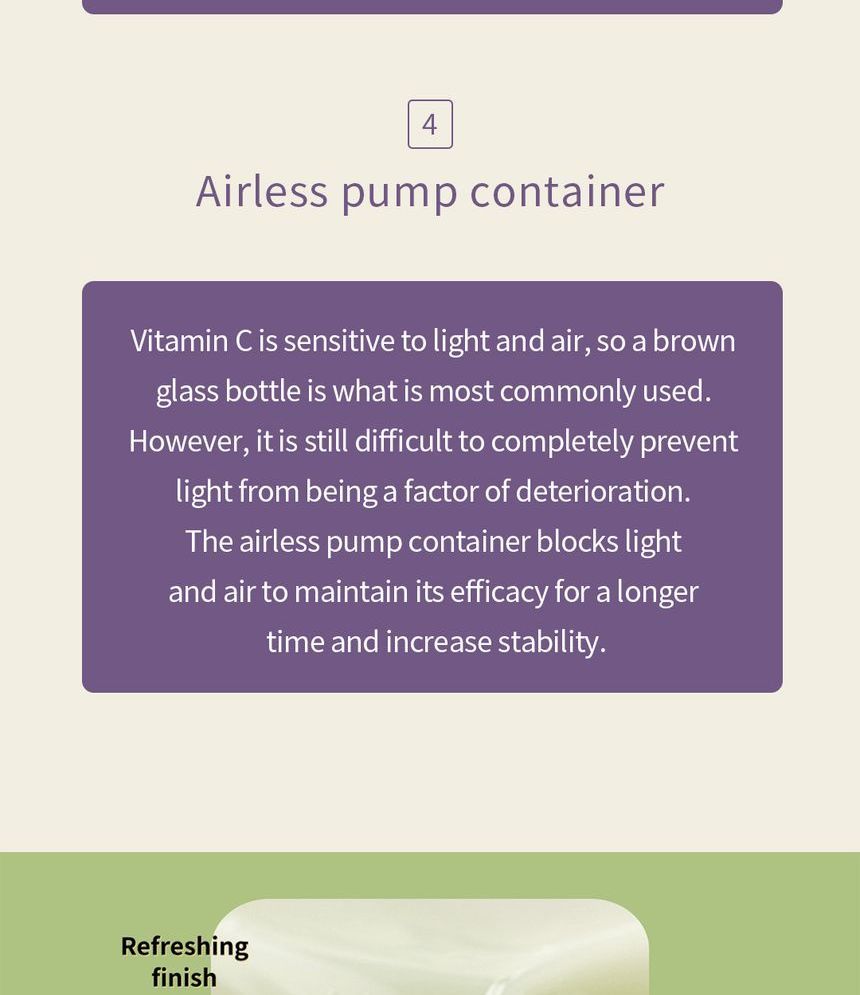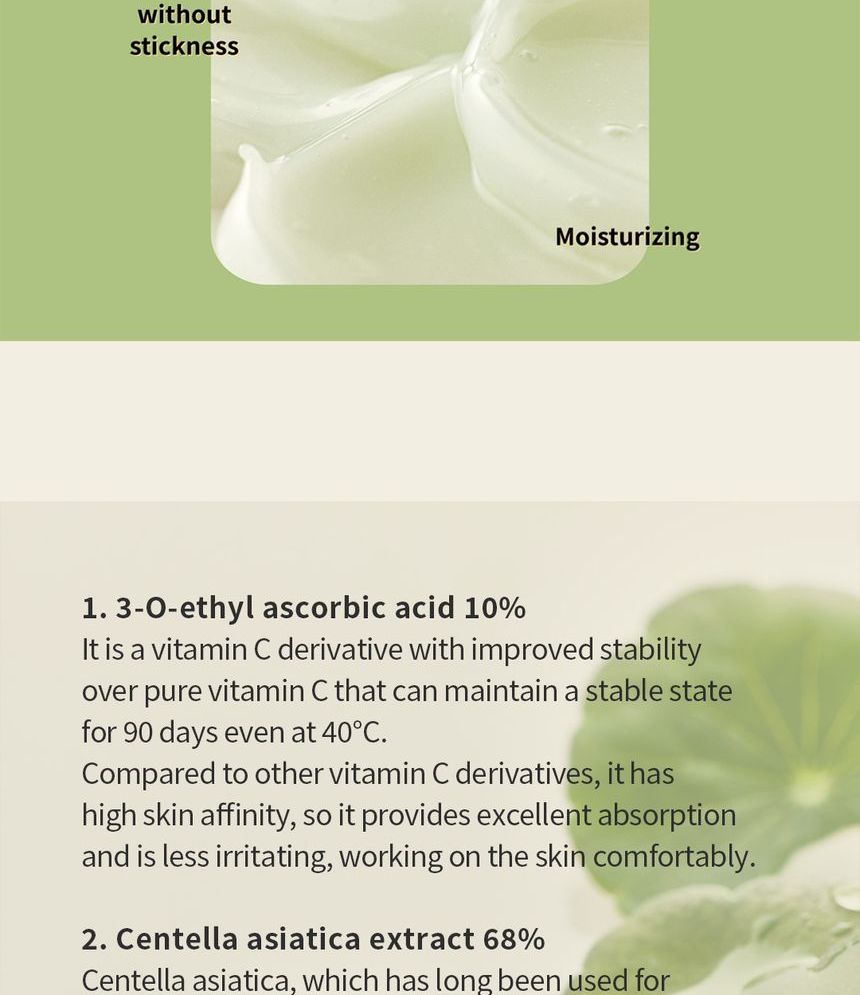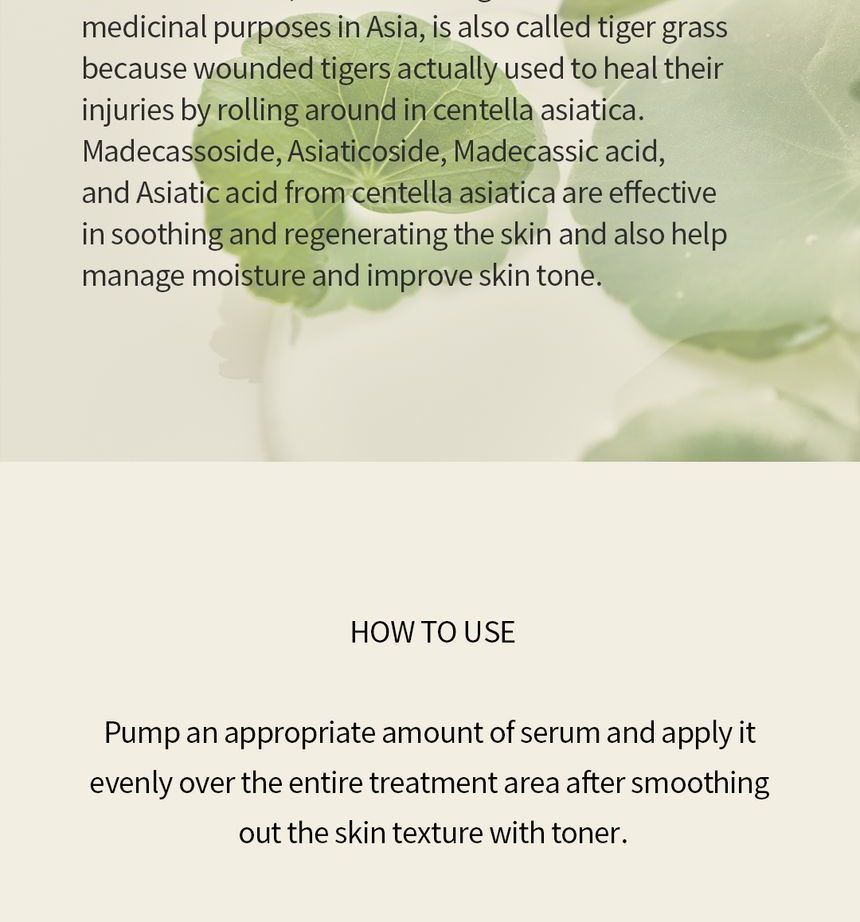 Fast Absorption
Fades Dark Spots
Soothing & Gentle
Beauty of Joseon Vita C Serum
68% Centella Asiatica Extract
Sourced from our organic 'Angel Farm' in Gongju, Chungnam, this soothing Centella Asiatica extract calms and rejuvenates the skin. With its exceptional regenerative properties, it leaves you with a smoother, brighter complexion.
10% 3-O-Ethyl Ascorbic Acid
Our stable and potent form of Vitamin C offers powerful brightening, antioxidant, and collagen-boosting effects. Witness a revitalized, even skin tone with the ultimate radiance.
Stable & potent formula: Unlike conventional Ascorbic acid sensitive to light and heat, our serum incorporates 3-O-Ethyl Ascorbic Acid, a reliable derivative offering comparable skin-enhancing advantages

Fast absorption: Our serum has been meticulously developed with a water and oil-soluble 3-O-Ethyl Ascorbic Acid, offering faster and smoother absorption compared to pure Vitamin C products

Lightweight & non-slippery: Enjoy a comfortable application with our light cream formula, leaving your skin feeling fresh and moisturized

Infused with Centella: Centella Asiatica is effective in soothing and regenerating the skin, and in helping manage moisture to improve skin tone

Suitable for sensitive skin: While many Vitamin C products on the market can cause irritation, our 3-O-Ethyl Ascorbic Acid has significantly lower skin irritability compared to Ascorbic acid

Stable & potent formula: Unlike conventional Ascorbic acid sensitive to light and heat, our serum incorporates 3-O-Ethyl Ascorbic Acid, a reliable derivative offering comparable skin-enhancing advantages

Fast absorption: Our serum has been meticulously developed with a water and oil-soluble 3-O-Ethyl Ascorbic Acid, offering faster and smoother absorption compared to pure Vitamin C products

Lightweight & non-slippery: Enjoy a comfortable application with our light cream formula, leaving your skin feeling fresh and moisturized

Infused with Centella: Centella Asiatica is effective in soothing and regenerating the skin, and in helping manage moisture to improve skin tone

Suitable for sensitive skin: While many Vitamin C products on the market can cause irritation, our 3-O-Ethyl Ascorbic Acid has significantly lower skin irritability compared to Ascorbic acid